Vegan & Sustainable Materials for your shoes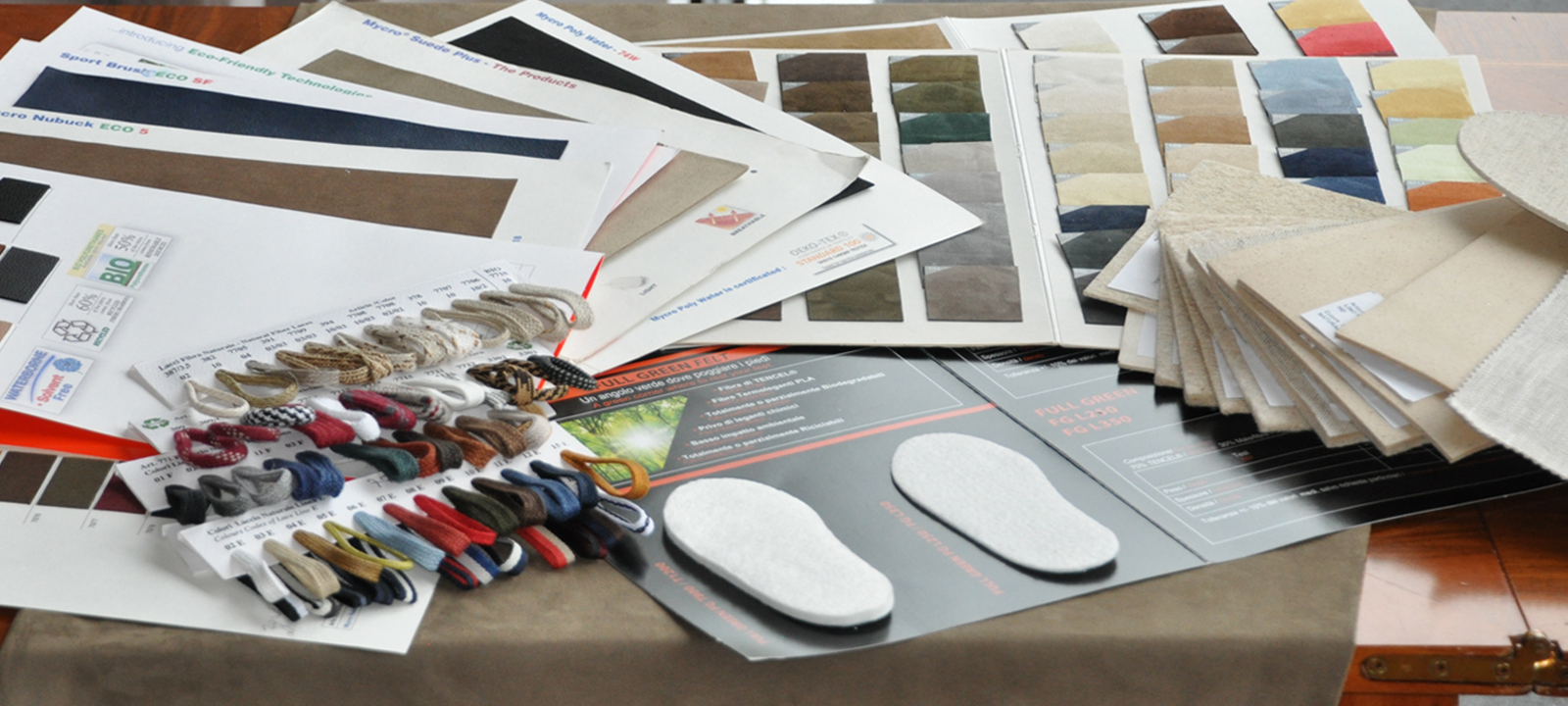 What materials are used for NOAH vegan shoes?
True to the original meaning of the term "vegan", our production cycle excludes leather, pelts, and all other materials of animal origin. This animal cruelty-free choice goes hand in hand with building an ecologically sustainable artisanal supply chain based on respect for the environment, health, and the locales and working conditions of the master shoemakers.
Our raw materials are vegan, non-toxic, hypoallergenic and durable. In addition, the materials of our Organic Line are biodegradable and stem from organic agriculture. Thus, the production of NOAH shoes and accessories as a whole contributes to reducing factory farming and animal suffering, as well as our impact on the climate and groundwater pollution.
The meat and tanning industries are indeed closely linked, as leather is the most economically significant by-product of the meat industry. For this reason, millions of cattle, sheep, goats, and pigs are killed every year and large quantities of water, grain, and soybeans are used to feed farm animals, thus making them unavailable as sources of human nutrition. You can read more about this in our blog article: Why no leather
Conscious of the responsibility of each individual towards our collective well-being, we have reversed this trend with our alternatives to leather and fur.
Of course, our product development always stays on the ball in order to discover and test new vegan and sustainable materials. From the multitude of vegan materials, for quality reasons NOAH has chosen the following materials, of which especially our two microfibers (Micronappa and Microsuede) hardly differ from traditional leather shoes in terms of durability, wearing comfort and processing quality:
Microfibre
Microfibre is the basis of our production and is used for the uppers and insoles of shoes, as well as for bags, purses, hats, and belts signed NOAH. It consists of very thin threads, is extremely malleable, lightweight and has an appearance similar to real leather. This wear-resistant material also has the advantage of being breathable, water-repellent and hypoallergenic.
Micronappa
It is used for various models of NOAH shoes and accessories. As a material derived from fine microfibre, it is a high-tech product. It is formed by weaving very fine polyester fibres and has similar properties to Nappa leather. It combines quality and aesthetics, requires no special care, and is easy to clean. Furthermore, it is soft, water-repellent, and wear-resistant.
Microsuede
It is a vegan alternative that is very similar to suede, but unlike suede, it does not shun contact with water. It is soft and pleasant to the touch. It is the material we prefer for some of our most sophisticated items or for trendy models. It is also made of very fine microfibre fabrics, robust and breathable
Linen
This yarn, obtained from plants of the Linuum genus, is known and appreciated for its rustic and natural texture - qualities also preserved in the Organic Line of biodegradable shoes. Here, a selection of organic linen becomes symbolic of a casual-chic look and promises a very fresh material with zero environmental impact. Linen is one of our favourite plant-based materials for the uppers of our summer shoes.
Cotton
A textile fibre obtained from the down covers the seeds of the cotton plant. In the Organic Line, it is combined with linen to create one of the flagship products of our first biodegradable shoes: Both the cotton and linen used are organic and grown without the use of GMOs, pesticides or mineral fertilisers. A form of protection for allergy sufferers looking for environmentally friendly shoes.
Natural Rubber
For the outsoles of our Organic Line, we use natural rubber, which is extracted from the bark of sustainably cultivated rubber trees and processed to coagulate the latex and make it soft and malleable before it is moulded and cast. On many models in the NOAH Organic Line, the soles are attached to the upper by vulcanisation. In this process, the rubber outsole is attached to the upper of the shoe by a kind of "fusing". The advantage: no glue is needed at all!
The soles of our best-selling models "Marica & Marco Nappa & suede" are also made of natural rubber.
Rubber
Besides natural rubber, we use as much recycled rubber as possible for the outsoles of our NOAH shoes.
Wood
We work with beech wood for the soles of our clogs. We use bamboo and cedar for the Edoardo and Edoardo 2 shoe trees. The grain of ash and eucalyptus, on the other hand, can be seen in our bags of the Silva and Arboria models. The material symbolises solidity and thanks to the very thin wooden plate (1 mm) it is transformed into a light element.
Cork
Extracted from the bark of cork oaks native to the western Mediterranean, this material is a product of nature that we use for the insoles of some of our sporty shoe models. Lightweight, flexible, and insulating, it provides a comfortable fit and protection for your feet.
Adhesives
We use only water-based adhesives free of animal ingredients. In many cases, we replace the use of adhesives with hand-stitched seams, which is not only beneficial in terms of functionality but also highlights the value of our handmade "Made in Italy".