Cleaning and care of vegan shoes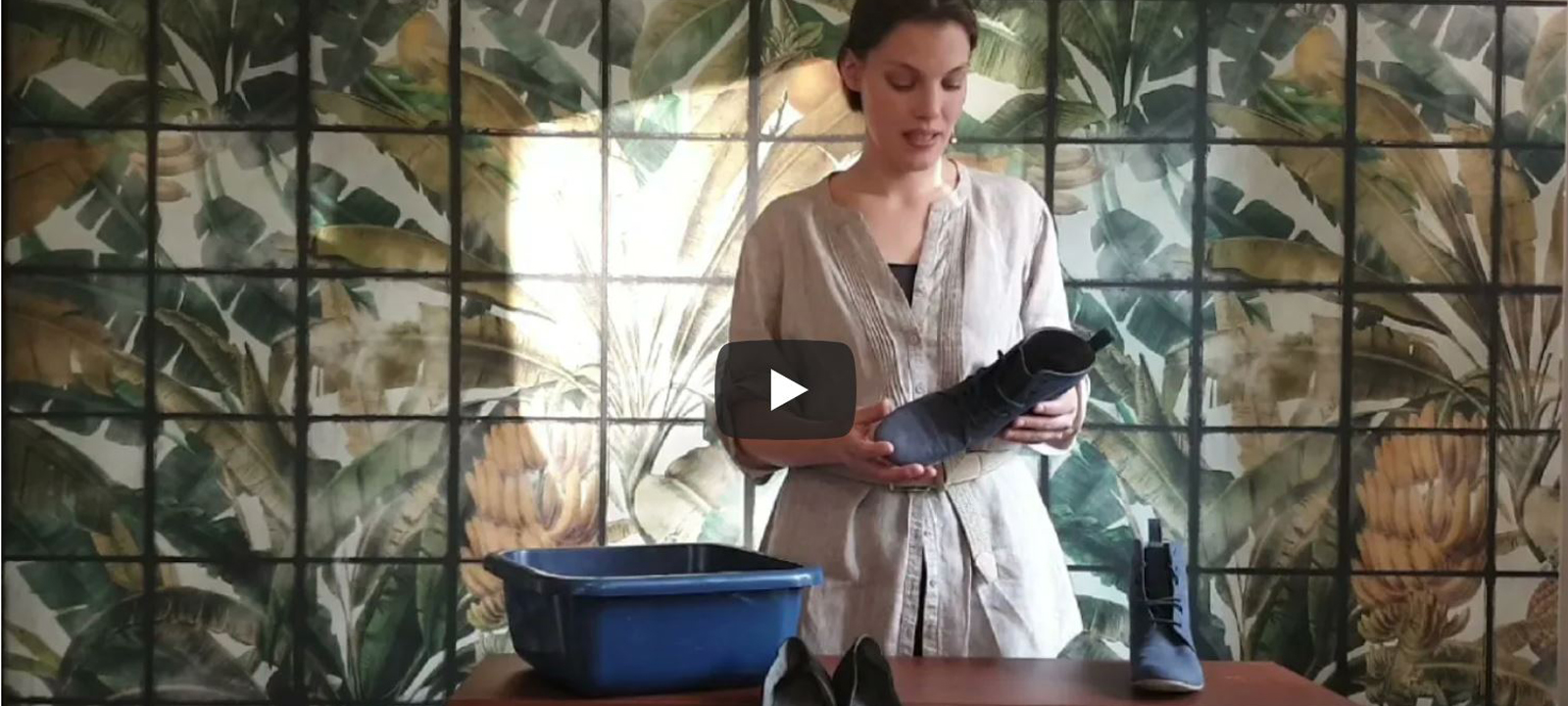 If your shoe cabinet contains vegan models in micronappa or microsuede (perhaps signed NOAH), this post is for you. Cruelty-free shoes are more durable than their leather cousins, and here are some tips on how to best clean and store them.
Micronappa is a fine microfiber with an aesthetic effect similar to Nappa leather. Microsuede is visually very close to nubuck or suede. Both are high-tech products created from very fine polyester fibres. NOAH has chosen this breathable, durable, soft, easy to clean, and allergy-friendly material for the construction of the upper of many models.
You can find a useful video about cleaning our vegan shoes on our YouTube Channel
Take care of your shoes and your shoes will accompany you for a long time

First, it's important to keep your shoes in a dry, well-ventilated area out of direct sunlight. So if you live in a humid environment and have rooms in your home that are prone to condensation, check your shoes and consider a dehumidifier.
The laces
If you have a lace-up model like Dominique or Marica and Marco, you can remove and wash the laces by immersing them in a bowl of water and natural soap. After scrubbing, rinse them and let them dry before using them again.
The upper material
You can clean the upper material with a damp cloth. In the case of stubborn stains, you can scrub them under running water using a soft brush or a cloth soaked in curd soap. Then rinse, dab with a cloth moistened with water and let the shoes dry in a shady place.
If the mud has dried, first scrub with a brush and, if this is not enough, wipe with a cloth as previously described.
The sole
The rubber sole can be cleaned with a cloth moistened with a solution of water and curd soap. As with the upper, it can be brushed off in the case of heavy mud and then rinsed with water.
A remedy for every problem
Stains
Like all shoes, vegan shoes can get dirty, but the good news is that micronappa can be cleaned quickly and easily, usually simply with a damp cloth or using natural products. For stubborn stains, wipe the upper with a cloth dampened with a 10:1 solution of warm water and apple or white wine vinegar. Among its many properties, vinegar has the ability to disinfect fabrics and remove stains.
Alternatively, you can use a 10:1 solution of warm water, lemon juice and a pinch of baking soda/sodium bicarbonate: Baking soda has the ability to remove incrustations and stains, as well as unpleasant odours, while the lemon exerts its antibacterial and disinfectant effects.
If the stains are particularly difficult to remove, take some curd soap and rub it directly on the affected areas with some water. After an application time of about 20 minutes, rinse with a damp cloth and leave to dry in a shady place, not in the immediate vicinity of heat sources.
Unpleasant odours
Use a bit of baking soda during cleaning to eliminate bad odours. As a preventative measure, wipe the inside of your shoes with a cloth dampened with water and vinegar or baking soda/sodium bicarbonate: This will prevent bad odours. A small open container of baking soda inside the shoe will help prevent the development of unpleasant odours.
If you find this article useful, feel free to share it with those who may need it! If you have any questions, email us at contact@noah-shop.com.